Das sagen Kollegen, Lehrer und Kunden über mich:
Ich hatte das Glück Alex vor einiger Zeit zufällig kennenzulernen. Schon bald hat sich durch seine offene und interessierte Art ein Vertrauensverhältnis gebildet, welches für die Coachingarbeit so wichtig ist. Ich habe mit Alex sowohl an privaten Problemen – Stichwort Traumaarbeit – als auch an geschäftlichen Herausforderungen gearbeitet. Im Coaching-Bereich haben wir besonders in der Gruppe über verschiedene Ansätze – insbesondere auch Organisations-Strukturaufstellungen – als Team wichtige Impulse erhalten, die uns in unserer täglichen Arbeit helfen effektiver und erfolgreicher zu sein. Er hat dabei große Flexibilität gezeigt in seinen Coaching-Methoden, immer mit großer Zielstrebigkeit auch die größten Hindernisse aus dem Weg zu räumen.
Georg Ebner, Geschäftsführer und Gründer, Condesa Gourmet Tacos, München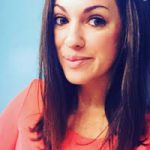 I had the pleasure of meeting Mr. Riechers while he was visiting the U.S.  With the goal in mind of understanding more about myself and how to gain a holistic perspective on how to navigate through challenges in all aspects of my life, I sought Alex's coaching expertise.  His ability to listen, understand, mentor, and make connections between the conscious and subconscious self has helped me to learn more about my inner-self, thus enabling me to have a clearer state of mine and purer judgment.  His professionalism, sensitivity, and positive influence will continue to greatly benefit others.
Ashley Bourgeois, Business Analyst Consultant, Bank of America (USA, NC)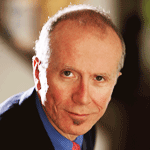 I met Mr. Alexander Riechers when he was working in Schaeffler. He has a very interesting combination of aptitudes and attitudes. His persistence, perseverance and task-oriented abilities, together with his kind-heartedness and people orientation make him a unique individual. Creative, entrepreneurial and innovative, he combines this with a penetrating vision and a high quality performance.
Dr. Alberto Beuchot y Gonzáles de la Vaga, Director Center for Executive Coaching, Irapuato, México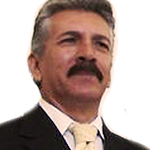 En mi carácter de profesor y traductor de idiomas he tenido muchas experiencias trabajando con gente de otros países y he tenido también la fortuna de enseñarles tanto el idioma español como la cultura de México y de algunos países latinoamericanos. Entre todas las personas que he tenido como alumnos de español destaca Alexander Riechers, persona de nacionalidad alemana quien desde su llegada a México mostró un gran interés en aprender el idioma así como conocer la cultura y costumbres de México. Desde su llegada en el año 2010 Alexander mostró una gran facilidad en la pronunciación y memorización del idioma y se adaptó rápidamente a la forma de vivir de nosotros los mexicanos haciendo amigos e interesandose en nuestra forma de pensar y actuar.
César Ledesma Gonzales, Übersetzer und Sprachlehrer, Irapuato, México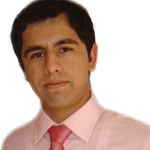 Que tal, mi nombre es Jesús Bravo y quiero aprovechar este espacio para hablar un poco de una gran sujeto, tanto profesionalmente como personalmente, tuve la gran oportunidad de conocerle en México, donde actualmente trabajo en una empresa trasnacional y puedo decir que mucho de esto se lo debo a Alex, ya que al trabajar mano a mano con él, tuve la oportunidad de conocer nuevas maneras de trabajo y de planeación para cumplir objetivos, esto me ayudo bastante en cuanto a mi desarrollo profesional y en cuanto a la planeación de mis actividades diarias. La manera de trabajo de Alexander es una manera fácil de seguir, poniendo en claro objetivos alcanzables y medibles, que en conjunto logran grandes metas; al mismo tiempo teniendo una gran convivencia y fomentando el trabajo en equipo en todo momento. Espero y Alex pueda ayudar a muchas personas como lo hizo conmigo, y que la gente pueda aprovechar al máximo el talento y la habilidad de trabajo que puede ofrecer mi amigo Alex Riechers.
Jésus Bravo Rodríguez, Messtechniker, Schaeffler México, Irapuato, México